{"id":4008911470695,"title":"5 port Gigabit 4 POE Switch, 60W","handle":"5-port-gigabit-poe-switch-60w","description":"\u003cp\u003eHigh CP, Gigabit Ethernet PoE switch, max data transmission distance 150-meter in 100\/1000 Based-T mode and 250-meter in 10 Based-T mode. Equipped  with power indication LED, PoE status and port status LEDs. 4 ports support PoE, 1-port output max 60w. It is a high-performance network requirement for home and building application.\u003c\/p\u003e\n\u003cp\u003eFEATURES\u003c\/p\u003e\n\u003cul\u003e\n\u003cli\u003e5*10\/100\/1000Mbps ports\u003c\/li\u003e\n\u003cli\u003e4*PoE, 1*max output 60w\u003c\/li\u003e\n\u003cli\u003eDesktop installation\u003c\/li\u003e\n\u003cli\u003eStandby power saving mode supported\u003c\/li\u003e\n\u003cli\u003eStore and forward to support full wire speed transimssion mode\u003c\/li\u003e\n\u003c\/ul\u003e\n\u003cul\u003e\u003c\/ul\u003e\n\u003cul\u003e\u003c\/ul\u003e\n\u003chr\u003e\n\u003cp\u003e\u003ca href=\"https:\/\/nettesla.com\/pages\/warranty\" data-mce-href=\"https:\/\/nettesla.com\/pages\/warranty\" data-mce-fragment=\"1\"\u003e• Warranty\u003c\/a\u003e\u003cspan data-mce-fragment=\"1\"\u003e     \u003c\/span\u003e\u003ca href=\"https:\/\/nettesla.com\/pages\/contact-us-1\" data-mce-href=\"https:\/\/nettesla.com\/pages\/contact-us-1\" data-mce-fragment=\"1\"\u003e• Technical Support\u003c\/a\u003e\u003c\/p\u003e\n\u003c!-- TABS --\u003e\n\u003ch5\u003e\u003cspan style=\"color: #0b5394;\"\u003eDescription\u003c\/span\u003e\u003c\/h5\u003e\n\u003cp\u003e\u003cstrong\u003e5 port Gigabit 4 POE Switch, 60W\u003c\/strong\u003e\u003c\/p\u003e\n\u003cp\u003eManagement POE switch are fully Gigabit L2 network switch designed and developed solely for the purpose of building high-performance gigabit network requirements.  The switch Provide a comprehensive security protection system、Perfect QoS strategy and rich VLAN function,Management and maintenance are simple and can be applied to small and medium enterprises、Core layer of community and school. \u003c\/p\u003e\n\u003ctable border=\"0\" cellpadding=\"0\" cellspacing=\"0\" class=\"solu_table01\" width=\"100%\"\u003e\n\u003ctbody\u003e\n\u003ctr bgcolor=\"#f4f4f4\"\u003e\n\u003ctd\u003e\u003cb\u003ePorts\u003c\/b\u003e\u003c\/td\u003e\n\u003ctd\u003e4GE POE+1DATA\u003c\/td\u003e\n\u003ctd\u003e\u003cb\u003eSwitch Capacity\u003c\/b\u003e\u003c\/td\u003e\n\u003ctd\u003e12 Gbps\u003c\/td\u003e\n\u003c\/tr\u003e\n\u003ctr\u003e\n\u003ctd\u003e\u003cb\u003eSwitch Chip\u003c\/b\u003e\u003c\/td\u003e\n\u003ctd\u003eRTL8367S\u003c\/td\u003e\n\u003ctd\u003e\u003cb\u003eForwarding Rate\u003c\/b\u003e\u003c\/td\u003e\n\u003ctd\u003e7.2Mpps\u003c\/td\u003e\n\u003c\/tr\u003e\n\u003ctr bgcolor=\"#f4f4f4\"\u003e\n\u003ctd\u003e\u003cb\u003ePacket Buffer\u003c\/b\u003e\u003c\/td\u003e\n\u003ctd\u003e2.5M\u003c\/td\u003e\n\u003ctd\u003e\u003cb\u003eFlash Memory\u003c\/b\u003e\u003c\/td\u003e\n\u003ctd\u003e128K\u003c\/td\u003e\n\u003c\/tr\u003e\n\u003ctr\u003e\n\u003ctd\u003e\u003cb\u003eDDRIII Capacity\u003c\/b\u003e\u003c\/td\u003e\n\u003ctd\u003e-\u003c\/td\u003e\n\u003ctd\u003e\u003cb\u003eStackability\u003c\/b\u003e\u003c\/td\u003e\n\u003ctd\u003eNO\u003c\/td\u003e\n\u003c\/tr\u003e\n\u003ctr bgcolor=\"#f4f4f4\"\u003e\n\u003ctd\u003e\u003cb\u003eMAC Address Table\u003c\/b\u003e\u003c\/td\u003e\n\u003ctd\u003e2K\u003c\/td\u003e\n\u003ctd\u003e\u003cb\u003eInput Voltage\u003c\/b\u003e\u003c\/td\u003e\n\u003ctd\u003e52V 2.5A\u003c\/td\u003e\n\u003c\/tr\u003e\n\u003ctr\u003e\n\u003ctd\u003e\u003cb\u003eJumbo Frames\u003c\/b\u003e\u003c\/td\u003e\n\u003ctd\u003e9K\u003c\/td\u003e\n\u003ctd\u003e\u003cb\u003eMax Power Consumption\u003c\/b\u003e\u003c\/td\u003e\n\u003ctd\u003e60W\u003c\/td\u003e\n\u003c\/tr\u003e\n\u003ctr bgcolor=\"#f4f4f4\"\u003e\n\u003ctd\u003e\u003cb\u003eVLAN\u003c\/b\u003e\u003c\/td\u003e\n\u003ctd\u003ePorts isolation\u003c\/td\u003e\n\u003ctd\u003e\u003cb\u003eWarranty\u003c\/b\u003e\u003c\/td\u003e\n\u003ctd\u003e1 Years\u003c\/td\u003e\n\u003c\/tr\u003e\n\u003c\/tbody\u003e\n\u003c\/table\u003e\n\u003cp\u003ePlease Note:\u003c\/p\u003e\n\u003cp\u003e\u003cspan\u003e* Minimum cabling distance for SR modules is 2m, according to the IEEE 802.3ae.\u003c\/span\u003e\u003c\/p\u003e\n\u003chr\u003e\n\u003cp\u003e\u003cstrong\u003eProduct Components\u003c\/strong\u003e\u003c\/p\u003e\n\u003cp style=\"text-align: left;\"\u003e\u003cimg alt=\"\" src=\"\/\/cdn.shopify.com\/s\/files\/1\/0058\/7451\/6071\/files\/1DCFF4C8-FB98-478c-BE2A-724AFF7B6438_1024x1024.png?v=1562655141\" style=\"float: none;\"\u003e\u003c\/p\u003e\n\u003chr\u003e\n\u003cdiv class=\"p_con_01\"\u003e\u003cstrong\u003eQuality Certification\u003c\/strong\u003e\u003c\/div\u003e\n\u003cdiv class=\"p_con_02\"\u003eQuality and standards are the foundation of \u003cspan\u003eNetTesla\u003c\/span\u003e. We are dedicated to providing customers with the outstanding, standards-compliant products and services.\u003c\/div\u003e\n\u003cdiv class=\"p_con_02\"\u003e\n\u003cspan\u003eNetTesla \u003c\/span\u003ehas passed many quality system verification, like ISO9001, CE, RoHS, FCC, established an internationally standardized quality assurance system and strictly implemented standardized management and control in the course of design, development, production, installation and service.\u003c\/div\u003e\n\u003cp\u003e\u003cimg alt=\"\" src=\"https:\/\/cdn.shopifycdn.net\/s\/files\/1\/0058\/7451\/6071\/files\/1eb74cbb8f6a0b47c2bd3f9db56fe577_480x480.png?v=1599728073\"\u003e\u003c\/p\u003e\n\u003ch5\u003e\u003cspan style=\"color: #0b5394;\"\u003eMore info\u003c\/span\u003e\u003c\/h5\u003e\n\u003cp\u003e\u003cstrong\u003e\u003cb\u003eFull Gigabit transmission\u003c\/b\u003e\u003c\/strong\u003e\u003c\/p\u003e\n\u003cp\u003eProvides 5* 10\/100\/1000M adaptive RJ45 port(POE), all the ports have the line speed forwarding capacity; fully protect user investment, convenient and flexible.\u003c\/p\u003e\n\u003cp\u003e\u003cstrong\u003e\u003cb\u003eComprehensive safety protection system\u003c\/b\u003e\u003c\/strong\u003e\u003c\/p\u003e\n\u003cp\u003eSimple operation, simplifying the management of network; combination of ARP attack protection function, completely solve the network ARP spoofing attacks; support port security, can limit the number of port MAC address, MAC address effective defense attack; support DoS attack protection, effectively guarantee the network security.\u003c\/p\u003e\n\u003cp\u003e\u003cstrong\u003e\u003cb\u003ePowerful VLAN capabilities\u003c\/b\u003e\u003c\/strong\u003e\u003c\/p\u003e\n\u003cp\u003eIEEE, 802.1Q, VLAN, meet the needs of different users, make the network more convenient, efficient and safe.\u003c\/p\u003e\n\u003cp\u003e\u003cstrong\u003e\u003cb\u003eRich QoS strategy\u003c\/b\u003e\u003c\/strong\u003e\u003c\/p\u003e\n\u003cp\u003e3 priority modes based on port, IEEE802.1p and DSCP to guarantee the priority processing of key business data; support traffic control function, and can reasonably allocate bandwidth.\u003c\/p\u003e\n\u003cp\u003e\u003cstrong\u003e\u003cb\u003eMultilevel access control policy\u003c\/b\u003e\u003c\/strong\u003e\u003c\/p\u003e\n\u003cp\u003ePowerful hardware ACL capacity, support L2~L4 data stream classification; easy network monitoring, traffic regulation, priority weight markers and data forwarding control; support time based ACL control, easy to realize the time accurate access control needs; support port and MAC 802.1x based authentication based on user access, easy setup.\u003c\/p\u003e\n\u003cp\u003e\u003cstrong\u003e\u003cb\u003eReliability design\u003c\/b\u003e\u003c\/strong\u003e\u003c\/p\u003e\n\u003cp\u003eSTP\/RSTP\/MSTP two layer link protection technology, greatly improve the ability of fault tolerance, redundancy link, to ensure stable operation of the network; provide static convergence and dynamic aggregation of two kinds of convergence pattern, effectively increase the link bandwidth, improve link reliability, while achieving load balancing, link backup; support multicast management, through the IGMP Snooping technology, effective inhibition of multicast overload caused by network congestion.\u003c\/p\u003e\n\u003cp\u003e\u003cstrong\u003e\u003cb\u003eSecure network management and maintenance\u003c\/b\u003e\u003c\/strong\u003e\u003c\/p\u003e\n\u003cp\u003eCLI command line (Console, Telnet), Web network, SNMP (V1\/V2c\/V3, SSH (V1\/V2) and other management methods, to achieve fast and convenient network management; support user identity classification, filtering and other functions, enhanced security configuration; support port data monitoring, real-time monitoring of network status, to easily achieve the global unified management of the network, convenient flexible.\u003c\/p\u003e\n\u003cp\u003e\u003cstrong\u003e\u003cb\u003eAdvanced watchdog Technology\u003c\/b\u003e\u003c\/strong\u003e\u003c\/p\u003e\n\u003cp\u003eSystem integration against false halt system when the system resources ex\u003c\/p\u003e\n\u003cp\u003e\u003cstrong\u003e\u003cb\u003eExcellent PoE power supply performance\u003c\/b\u003e\u003c\/strong\u003e\u003c\/p\u003e\n\u003cp\u003ePoE features comply with IEEE, 802.3af and IEEE 802.3at standards, automatically detect and identify equipment in accordance with IEEE, 802.3af and IEEE 802.3at standards, and supply power to them;\u003c\/p\u003e\n\u003cp\u003eIntelligent power supply management, flexible power supply scheduling, conditions restart, conditional shutdown, adapt to complex office environment applications;\u003c\/p\u003e\n\u003cp\u003ePOE police function, real-time automatic device on-line detection function, when the lower equipment crashes, automatically restart the port power supply, to ensure rapid restoration of the network without manual operation.\u003c\/p\u003e\n\u003ch5\u003e\u003cspan style=\"color: #0b5394;\"\u003eDownload\u003c\/span\u003e\u003c\/h5\u003e\n\u003cp class=\"ui-title-bar__title\"\u003e\u003ca href=\"https:\/\/cdn.shopify.com\/s\/files\/1\/0058\/7451\/6071\/files\/5_port_Gigabit_POE_Switch_60W.pdf?5061\"\u003e5 port 2 Gigabit 4 POE Switch, 60W\u003c\/a\u003e\u003c\/p\u003e\n\u003chr\u003e\n\u003cp\u003e\u003ca href=\"https:\/\/cdn.shopify.com\/s\/files\/1\/0058\/7451\/6071\/files\/5_port_Gigabit_POE_Managed_Switch_65W.pdf?5061\"\u003e5 Port Managed 5 Gigabit 4 POE, 60W\u003c\/a\u003e\u003c\/p\u003e\n\u003cp\u003e\u003ca href=\"https:\/\/cdn.shopify.com\/s\/files\/1\/0058\/7451\/6071\/files\/5_ports_Ethernet_switch_3W.pdf?5061\"\u003e5 Ports Unmanaged 5 Fast Ethernet switch, 3W\u003c\/a\u003e\u003c\/p\u003e\n\u003cp\u003e\u003ca href=\"https:\/\/cdn.shopify.com\/s\/files\/1\/0058\/7451\/6071\/files\/5_port_Gigabit_POE_Switch_60W.pdf?5061\"\u003e5 port 2 Gigabit 4 POE Switch, 60W\u003c\/a\u003e\u003c\/p\u003e\n\u003cp\u003e\u003ca href=\"https:\/\/cdn.shopify.com\/s\/files\/1\/0058\/7451\/6071\/files\/6-Port_Gigabit_4GE_POE_Switch_with_2_SFP_15W.pdf?5061\"\u003e6 Port Managed 4 Gigabit 2 SFP, 15W\u003c\/a\u003e\u003c\/p\u003e\n\u003cp\u003e\u003ca href=\"https:\/\/cdn.shopify.com\/s\/files\/1\/0058\/7451\/6071\/files\/6_port_Gigabit_4_PoE_Switch_80W.pdf?5061\"\u003e6 Port unmanaged 6 Fast Ethernet 4 PoE, 80W\u003c\/a\u003e\u003c\/p\u003e\n\u003cp\u003e\u003ca href=\"https:\/\/cdn.shopify.com\/s\/files\/1\/0058\/7451\/6071\/files\/8_port_Gigabit_POE_Switch_6W.pdf?5061\"\u003e8 Port Smart Managed 8 Gigabit, 6W\u003c\/a\u003e\u003c\/p\u003e\n\u003cp\u003e\u003ca href=\"https:\/\/cdn.shopify.com\/s\/files\/1\/0058\/7451\/6071\/files\/8_port_Gigabit_Ethernet_Switch_8FE_5W.pdf?5061\"\u003e8 Port Unmanged 8 Fast Ethernet Switch, 5W\u003c\/a\u003e\u003c\/p\u003e\n\u003cp\u003e\u003ca href=\"https:\/\/cdn.shopify.com\/s\/files\/1\/0058\/7451\/6071\/files\/8_port_Gigabit_Ethernet_Switch_8GE_5W.pdf?5061\"\u003e8 Port unmanaged 8 Gigabit, 5W\u003c\/a\u003e\u003c\/p\u003e\n\u003cp\u003e\u003ca href=\"https:\/\/cdn.shopify.com\/s\/files\/1\/0058\/7451\/6071\/files\/10_port_Gigabit_Switch_8GE_with_2_SFP_400W.pdf?5061\"\u003e10 Port Managed 8 Gigabit 8PoE, 400W\u003c\/a\u003e\u003c\/p\u003e\n\u003cp\u003e\u003ca href=\"https:\/\/cdn.shopify.com\/s\/files\/1\/0058\/7451\/6071\/files\/10_port_Gigabit_Supported_Managed_Switch_with_2_SFP_150W.pdf?5061\"\u003e10 Port 8 Gigabit 8 POE with 2 SFP Switch, 150W\u003c\/a\u003e\u003c\/p\u003e\n\u003cp\u003e\u003ca href=\"https:\/\/cdn.shopify.com\/s\/files\/1\/0058\/7451\/6071\/files\/10_port_Gigabit_Switch_POE_Switch_120W.pdf?5061\"\u003e10 Port Unmanaged 10 FE 8 PoE Switch, 120W\u003c\/a\u003e\u003c\/p\u003e\n\u003cp\u003e\u003ca href=\"https:\/\/cdn.shopify.com\/s\/files\/1\/0058\/7451\/6071\/files\/10_port_Fast_Ethernet_Switch_120W.pdf?5061\"\u003e10 Port Unmanaged 10 FE 8 PoE Switch, 120W\u003c\/a\u003e\u003c\/p\u003e\n\u003cp\u003e\u003ca href=\"https:\/\/cdn.shopify.com\/s\/files\/1\/0058\/7451\/6071\/files\/10_port_Gigabit_Switch_POE_Switch_with_2_SFP_150W.pdf?5061\"\u003e10 Port Unmanged 10 Gigabit 8 PoE+2 SFP Switch, 150W\u003c\/a\u003e\u003c\/p\u003e\n\u003cp\u003e\u003ca href=\"https:\/\/cdn.shopify.com\/s\/files\/1\/0058\/7451\/6071\/files\/10_port_Gigabit_Switch_POE_Switch_120W.pdf?5061\"\u003e10 Port Unmanaged 10 FE 8 PoE Switch, 120W\u003c\/a\u003e\u003c\/p\u003e\n\u003cp\u003e\u003ca href=\"https:\/\/cdn.shopify.com\/s\/files\/1\/0058\/7451\/6071\/files\/16_port_Fast_Ethernet_Switch_10W.pdf?5061\"\u003e16 Port unmanaged 16 Fast Ethernet, 10W\u003c\/a\u003e\u003c\/p\u003e\n\u003cp\u003e\u003ca href=\"https:\/\/cdn.shopify.com\/s\/files\/1\/0058\/7451\/6071\/files\/18_port_Gigabit_16GE_Supported_Managed_Switch_with_2_SFP_350W.pdf?5061\"\u003e18 Port Managed Switch 16 Gigabit 16PoE+2 SFP Switch,  350W\u003c\/a\u003e\u003c\/p\u003e\n\u003cp\u003e\u003ca href=\"https:\/\/cdn.shopify.com\/s\/files\/1\/0058\/7451\/6071\/files\/18_port_16GE_Switch_with_2_SFP_350W.pdf?5061\"\u003e18 Port Unmanged 16Gigabit 16 PoE+2 SFP Switch,  350W\u003c\/a\u003e\u003c\/p\u003e\n\u003cp\u003e\u003ca href=\"https:\/\/cdn.shopify.com\/s\/files\/1\/0058\/7451\/6071\/files\/19_port_Switch_16FE_2GE_1SFP_300W.pdf?5061\"\u003e19 Port Unmanged 16FE+16PoE+2GE+1SFP Switch,  300W\u003c\/a\u003e\u003c\/p\u003e\n\u003cp\u003e\u003ca href=\"https:\/\/cdn.shopify.com\/s\/files\/1\/0058\/7451\/6071\/files\/24_port_Fast_Ethernet_Switch_10W.pdf?5061\"\u003e24 Port Unmanaged 24 Fast Ethernet Switch, 10W\u003c\/a\u003e\u003c\/p\u003e\n\u003cp\u003e\u003ca href=\"https:\/\/cdn.shopify.com\/s\/files\/1\/0058\/7451\/6071\/files\/26M_port_Gigabit_Supported_Managed_Switch_24GE_with_2_SFP_400W.pdf?5066\"\u003e26Managed port 24 Gigabit 24GE PoE+2SFP Switch,  400W\u003c\/a\u003e\u003c\/p\u003e\n\u003cp\u003e\u003ca href=\"https:\/\/cdn.shopify.com\/s\/files\/1\/0058\/7451\/6071\/files\/26_port_Gigabit_Supported_Managed_Switch_24FE_2GE_300W.pdf?5066\"\u003e26 Port Unmanaged 24 FE PoE+2Gigabit Switch,  300W\u003c\/a\u003e\u003c\/p\u003e\n\u003cp\u003e\u003ca href=\"https:\/\/cdn.shopify.com\/s\/files\/1\/0058\/7451\/6071\/files\/26_port_Gigabit_Supported_Managed_Switch_24GE_with_2SFP_400W.pdf?5066\"\u003e26 Port Unmanaged 24Gigabit 24 PoE+2SFP Switch, 400W\u003c\/a\u003e\u003c\/p\u003e\n\u003cp\u003e\u003ca href=\"https:\/\/cdn.shopify.com\/s\/files\/1\/0058\/7451\/6071\/files\/28_port_Gigabit_Supported_Managed_Switch_24FE_400W.pdf?5061\"\u003e28 Port Unmanged 24 FE PoE+4 Gigabit combo, 400W\u003c\/a\u003e\u003c\/p\u003e\n\u003cp\u003e\u003ca href=\"https:\/\/cdn.shopify.com\/s\/files\/1\/0058\/7451\/6071\/files\/50_port_Gigabit_Supported_Managed_Switch_48FE_700W.pdf?5061\"\u003e50 Port Unmanaged 48 FE PoE+2Gigabit combo, 700W\u003c\/a\u003e\u003c\/p\u003e\n\u003ch5\u003e\u003cspan style=\"color: #0b5394;\"\u003eQ\u0026amp;A \u003c\/span\u003e\u003c\/h5\u003e\n\u003cp\u003e\u003cstrong\u003eQuestions \u0026amp; Answers\u003c\/strong\u003e\u003cbr\u003e\u003cbr\u003e\u003c\/p\u003e\n\u003ch3\u003eProducts\u003c\/h3\u003e\n\u003chr\u003e\n\u003cp\u003e\u003cstrong\u003eHow long will the lead time for the product take?\u003c\/strong\u003e\u003c\/p\u003e\n\u003cp class=\"alone_txt\"\u003eWe can ship within 3-5 days on business days.\u003c\/p\u003e\n\u003cp class=\"alone_txt\"\u003eUsually arrives 7-14 days after delivery.\u003c\/p\u003e\n\u003cp\u003e\u003cstrong\u003eCan I request customized services?\u003c\/strong\u003e\u003c\/p\u003e\n\u003cp class=\"alone_txt\"\u003eYou can customize a product through the product details page or by contacting your account manager. We will do our best to meet the needs of all customers.\u003c\/p\u003e\n\u003cp class=\"alone_txt\"\u003e\u003cstrong\u003eHow can I confirm product compatibility?\u003c\/strong\u003e\u003c\/p\u003e\n\u003cp class=\"alone_txt\"\u003eAll of the products \u003cspan\u003eNetTesla \u003c\/span\u003eoffers are universally compatible, and each item is tested fully before it is packaged.\u003c\/p\u003e\n\u003cp class=\"alone_txt\"\u003eIf you have any other questions, you can ask us in\u003cspan\u003e email\u003c\/span\u003e\u003cspan\u003e \u003c\/span\u003efor help and assistance.\u003c\/p\u003e\n\u003ch3\u003ePayment\u003c\/h3\u003e\n\u003chr\u003e\n\u003cp\u003e\u003cstrong\u003eWhat payment methods are supported on \u003cspan\u003eNetTesla\u003c\/span\u003e?\u003c\/strong\u003e\u003c\/p\u003e\n\u003cp class=\"alone_txt\"\u003eWe accept Paypal payment. \u003c\/p\u003e\n\u003cp\u003e\u003cstrong\u003eWill my payment information be stored in your database?\u003c\/strong\u003e\u003c\/p\u003e\n\u003cp class=\"alone_txt\"\u003e\u003cspan\u003eNetTesla \u003c\/span\u003edoes not store your payment details such as bank cards, credit cards or any other payment information. When you make a payment, the system will only send relevant payment information to the third-party payment platform or bank securely.\u003c\/p\u003e\n\u003ch3\u003eOrder\u003c\/h3\u003e\n\u003chr\u003e\n\u003cp\u003e\u003cstrong\u003e\u003cb\u003eWhat should I do if I did not receive a confirmation email?\u003c\/b\u003e\u003c\/strong\u003e\u003c\/p\u003e\n\u003cp\u003eIf you have not received the confirmation email, please check your spam folder first. Alternatively, you may find the latest status of your order under 'Orders'. You may also get more information by sending messages to our customer service.\u003c\/p\u003e\n\u003cp\u003e\u003cstrong\u003e\u003cb\u003eHow do I cancel an order?\u003c\/b\u003e\u003c\/strong\u003e\u003c\/p\u003e\n\u003cp\u003eYou can contact our customer service to modify or to cancel your order. You also can cancel the order in My Account. \u003c\/p\u003e\n\u003cp\u003e\u003cstrong\u003e\u003cb\u003eHow long does it take for my order to ship?\u003c\/b\u003e\u003c\/strong\u003e\u003c\/p\u003e\n\u003cp\u003eThe processing time is separate from the shipping time. Usually, it takes 2-5 business days to prepare the order.\u003c\/p\u003e\n\u003cp\u003e\u003cstrong\u003e\u003cb\u003eWhy didn\u003c\/b\u003e\u003c\/strong\u003e\u003cstrong\u003e\u003cb\u003e'\u003c\/b\u003e\u003c\/strong\u003e\u003cstrong\u003e\u003cb\u003et I get an email about my order being shipped?\u003c\/b\u003e\u003c\/strong\u003e\u003c\/p\u003e\n\u003cp\u003eNormally, it takes 2-5 business days to prepare orders for shipping. If you have not received an email about shipping 7 days after you've placed the order, please contact Customer Service via live chat or message.\u003c\/p\u003e\n\u003cp\u003e\u003cstrong\u003e\u003cb\u003eHow to track my order?\u003c\/b\u003e\u003c\/strong\u003e\u003c\/p\u003e\n\u003cp\u003eWe'll inform you via an email once your order is shipped out. If you want to have further shipping details, please do not hesitate to contact our customer service.\u003c\/p\u003e\n\u003cp\u003e\u003cstrong\u003e\u003cb\u003eHow long will the order take to arrive?\u003c\/b\u003e\u003c\/strong\u003e\u003cstrong\u003e\u003cb\u003e\u003cbr\u003e\u003c\/b\u003e\u003c\/strong\u003eWe put a lot of energy on making sure the items get delivered to our customers as soon as possible. You will receive your order in 6-17 business days from the date it is placed. For more on shipping details, please refer here for further information.\u003c\/p\u003e\n\u003ch3\u003eDelivery\u003c\/h3\u003e\n\u003chr\u003e\n\u003cp\u003e\u003cstrong\u003e\u003cb\u003eAre there any additional fees?\u003c\/b\u003e\u003c\/strong\u003e\u003c\/p\u003e\n\u003cp\u003eNormally, customers will not be charged of any additional fees via regular mail. However, due to increasingly strict customs inspection, sometimes customers may have to pay tariff if express shipping is chosen.\u003c\/p\u003e\n\u003cp\u003e\u003cstrong\u003e\u003cb\u003eWhy was my package returned?\u003c\/b\u003e\u003c\/strong\u003e\u003c\/p\u003e\n\u003cp\u003eThe following reasons might cause the return of your package:\u003cbr\u003e1) Wrong or incomplete delivery address\u003cbr\u003e2) Invalid phone number\u003cbr\u003e3) Misc. reasons\u003cbr\u003eFeel free to contact us if you were not able to retrieve the package from the shipping company or local post office. \u003c\/p\u003e\n\u003cp\u003e\u003cstrong\u003e\u003cb\u003eWhat happens if I am not in when my order arrives ?\u003c\/b\u003e\u003c\/strong\u003e\u003c\/p\u003e\n\u003cp\u003eSignature may be necessary when the package is to be delivered, so it is preferable for you or somebody else to be at home. If you have missed the package, please check with your local shipping company or post office with your tracking number to pick up the parcel as soon as possible.\u003c\/p\u003e\n\u003cp\u003e\u003cstrong\u003e\u003cb\u003eThe tracking service shows that the attempted delivery of my package Was unsuccessful, (or my package has been returned back to sender).What should I do?\u003c\/b\u003e\u003c\/strong\u003e\u003c\/p\u003e\n\u003cp\u003eCheck for your package with the shipping company or local post office with the tracking number first. Remember to bring your ID.\u003cbr\u003eIf you still cannot find your package, contact our Customer Service as soon as possible. We will offer you an appropriate solution accordingly.\u003c\/p\u003e","published_at":"2019-08-30T18:40:41+08:00","created_at":"2019-08-30T18:40:41+08:00","vendor":"NetTesla","type":"","tags":["network switch"],"price":4200,"price_min":4200,"price_max":4200,"available":true,"price_varies":false,"compare_at_price":5300,"compare_at_price_min":5300,"compare_at_price_max":5300,"compare_at_price_varies":false,"variants":[{"id":29886458003559,"title":"Default Title","option1":"Default Title","option2":null,"option3":null,"sku":"s3003","requires_shipping":true,"taxable":true,"featured_image":null,"available":true,"name":"5 port Gigabit 4 POE Switch, 60W","public_title":null,"options":["Default Title"],"price":4200,"weight":900,"compare_at_price":5300,"inventory_management":null,"barcode":"","requires_selling_plan":false,"selling_plan_allocations":[]}],"images":["\/\/cdn.shopify.com\/s\/files\/1\/0058\/7451\/6071\/products\/S5u5G4Ph-60E_3.jpg?v=1623321331","\/\/cdn.shopify.com\/s\/files\/1\/0058\/7451\/6071\/products\/S5u5G4Ph-60E_1.jpg?v=1623321331","\/\/cdn.shopify.com\/s\/files\/1\/0058\/7451\/6071\/products\/S5u5G4Ph-60E_2.jpg?v=1623321331","\/\/cdn.shopify.com\/s\/files\/1\/0058\/7451\/6071\/products\/S5u5G4Ph-60E_3_0ba2c110-5c8e-4e28-a922-ce0904d39ce8.jpg?v=1623321331","\/\/cdn.shopify.com\/s\/files\/1\/0058\/7451\/6071\/products\/S5u5G4Ph-60E_4.jpg?v=1623321331"],"featured_image":"\/\/cdn.shopify.com\/s\/files\/1\/0058\/7451\/6071\/products\/S5u5G4Ph-60E_3.jpg?v=1623321331","options":["Title"],"media":[{"alt":null,"id":20623242526823,"position":1,"preview_image":{"aspect_ratio":2.784,"height":343,"width":955,"src":"https:\/\/cdn.shopify.com\/s\/files\/1\/0058\/7451\/6071\/products\/S5u5G4Ph-60E_3.jpg?v=1623321331"},"aspect_ratio":2.784,"height":343,"media_type":"image","src":"https:\/\/cdn.shopify.com\/s\/files\/1\/0058\/7451\/6071\/products\/S5u5G4Ph-60E_3.jpg?v=1623321331","width":955},{"alt":null,"id":20623242690663,"position":2,"preview_image":{"aspect_ratio":2.904,"height":280,"width":813,"src":"https:\/\/cdn.shopify.com\/s\/files\/1\/0058\/7451\/6071\/products\/S5u5G4Ph-60E_1.jpg?v=1623321331"},"aspect_ratio":2.904,"height":280,"media_type":"image","src":"https:\/\/cdn.shopify.com\/s\/files\/1\/0058\/7451\/6071\/products\/S5u5G4Ph-60E_1.jpg?v=1623321331","width":813},{"alt":null,"id":20623242723431,"position":3,"preview_image":{"aspect_ratio":1.302,"height":648,"width":844,"src":"https:\/\/cdn.shopify.com\/s\/files\/1\/0058\/7451\/6071\/products\/S5u5G4Ph-60E_2.jpg?v=1623321331"},"aspect_ratio":1.302,"height":648,"media_type":"image","src":"https:\/\/cdn.shopify.com\/s\/files\/1\/0058\/7451\/6071\/products\/S5u5G4Ph-60E_2.jpg?v=1623321331","width":844},{"alt":null,"id":20623242756199,"position":4,"preview_image":{"aspect_ratio":2.784,"height":343,"width":955,"src":"https:\/\/cdn.shopify.com\/s\/files\/1\/0058\/7451\/6071\/products\/S5u5G4Ph-60E_3_0ba2c110-5c8e-4e28-a922-ce0904d39ce8.jpg?v=1623321331"},"aspect_ratio":2.784,"height":343,"media_type":"image","src":"https:\/\/cdn.shopify.com\/s\/files\/1\/0058\/7451\/6071\/products\/S5u5G4Ph-60E_3_0ba2c110-5c8e-4e28-a922-ce0904d39ce8.jpg?v=1623321331","width":955},{"alt":null,"id":20623242788967,"position":5,"preview_image":{"aspect_ratio":2.478,"height":383,"width":949,"src":"https:\/\/cdn.shopify.com\/s\/files\/1\/0058\/7451\/6071\/products\/S5u5G4Ph-60E_4.jpg?v=1623321331"},"aspect_ratio":2.478,"height":383,"media_type":"image","src":"https:\/\/cdn.shopify.com\/s\/files\/1\/0058\/7451\/6071\/products\/S5u5G4Ph-60E_4.jpg?v=1623321331","width":949}],"requires_selling_plan":false,"selling_plan_groups":[],"content":"\u003cp\u003eHigh CP, Gigabit Ethernet PoE switch, max data transmission distance 150-meter in 100\/1000 Based-T mode and 250-meter in 10 Based-T mode. Equipped  with power indication LED, PoE status and port status LEDs. 4 ports support PoE, 1-port output max 60w. It is a high-performance network requirement for home and building application.\u003c\/p\u003e\n\u003cp\u003eFEATURES\u003c\/p\u003e\n\u003cul\u003e\n\u003cli\u003e5*10\/100\/1000Mbps ports\u003c\/li\u003e\n\u003cli\u003e4*PoE, 1*max output 60w\u003c\/li\u003e\n\u003cli\u003eDesktop installation\u003c\/li\u003e\n\u003cli\u003eStandby power saving mode supported\u003c\/li\u003e\n\u003cli\u003eStore and forward to support full wire speed transimssion mode\u003c\/li\u003e\n\u003c\/ul\u003e\n\u003cul\u003e\u003c\/ul\u003e\n\u003cul\u003e\u003c\/ul\u003e\n\u003chr\u003e\n\u003cp\u003e\u003ca href=\"https:\/\/nettesla.com\/pages\/warranty\" data-mce-href=\"https:\/\/nettesla.com\/pages\/warranty\" data-mce-fragment=\"1\"\u003e• Warranty\u003c\/a\u003e\u003cspan data-mce-fragment=\"1\"\u003e     \u003c\/span\u003e\u003ca href=\"https:\/\/nettesla.com\/pages\/contact-us-1\" data-mce-href=\"https:\/\/nettesla.com\/pages\/contact-us-1\" data-mce-fragment=\"1\"\u003e• Technical Support\u003c\/a\u003e\u003c\/p\u003e\n\u003c!-- TABS --\u003e\n\u003ch5\u003e\u003cspan style=\"color: #0b5394;\"\u003eDescription\u003c\/span\u003e\u003c\/h5\u003e\n\u003cp\u003e\u003cstrong\u003e5 port Gigabit 4 POE Switch, 60W\u003c\/strong\u003e\u003c\/p\u003e\n\u003cp\u003eManagement POE switch are fully Gigabit L2 network switch designed and developed solely for the purpose of building high-performance gigabit network requirements.  The switch Provide a comprehensive security protection system、Perfect QoS strategy and rich VLAN function,Management and maintenance are simple and can be applied to small and medium enterprises、Core layer of community and school. \u003c\/p\u003e\n\u003ctable border=\"0\" cellpadding=\"0\" cellspacing=\"0\" class=\"solu_table01\" width=\"100%\"\u003e\n\u003ctbody\u003e\n\u003ctr bgcolor=\"#f4f4f4\"\u003e\n\u003ctd\u003e\u003cb\u003ePorts\u003c\/b\u003e\u003c\/td\u003e\n\u003ctd\u003e4GE POE+1DATA\u003c\/td\u003e\n\u003ctd\u003e\u003cb\u003eSwitch Capacity\u003c\/b\u003e\u003c\/td\u003e\n\u003ctd\u003e12 Gbps\u003c\/td\u003e\n\u003c\/tr\u003e\n\u003ctr\u003e\n\u003ctd\u003e\u003cb\u003eSwitch Chip\u003c\/b\u003e\u003c\/td\u003e\n\u003ctd\u003eRTL8367S\u003c\/td\u003e\n\u003ctd\u003e\u003cb\u003eForwarding Rate\u003c\/b\u003e\u003c\/td\u003e\n\u003ctd\u003e7.2Mpps\u003c\/td\u003e\n\u003c\/tr\u003e\n\u003ctr bgcolor=\"#f4f4f4\"\u003e\n\u003ctd\u003e\u003cb\u003ePacket Buffer\u003c\/b\u003e\u003c\/td\u003e\n\u003ctd\u003e2.5M\u003c\/td\u003e\n\u003ctd\u003e\u003cb\u003eFlash Memory\u003c\/b\u003e\u003c\/td\u003e\n\u003ctd\u003e128K\u003c\/td\u003e\n\u003c\/tr\u003e\n\u003ctr\u003e\n\u003ctd\u003e\u003cb\u003eDDRIII Capacity\u003c\/b\u003e\u003c\/td\u003e\n\u003ctd\u003e-\u003c\/td\u003e\n\u003ctd\u003e\u003cb\u003eStackability\u003c\/b\u003e\u003c\/td\u003e\n\u003ctd\u003eNO\u003c\/td\u003e\n\u003c\/tr\u003e\n\u003ctr bgcolor=\"#f4f4f4\"\u003e\n\u003ctd\u003e\u003cb\u003eMAC Address Table\u003c\/b\u003e\u003c\/td\u003e\n\u003ctd\u003e2K\u003c\/td\u003e\n\u003ctd\u003e\u003cb\u003eInput Voltage\u003c\/b\u003e\u003c\/td\u003e\n\u003ctd\u003e52V 2.5A\u003c\/td\u003e\n\u003c\/tr\u003e\n\u003ctr\u003e\n\u003ctd\u003e\u003cb\u003eJumbo Frames\u003c\/b\u003e\u003c\/td\u003e\n\u003ctd\u003e9K\u003c\/td\u003e\n\u003ctd\u003e\u003cb\u003eMax Power Consumption\u003c\/b\u003e\u003c\/td\u003e\n\u003ctd\u003e60W\u003c\/td\u003e\n\u003c\/tr\u003e\n\u003ctr bgcolor=\"#f4f4f4\"\u003e\n\u003ctd\u003e\u003cb\u003eVLAN\u003c\/b\u003e\u003c\/td\u003e\n\u003ctd\u003ePorts isolation\u003c\/td\u003e\n\u003ctd\u003e\u003cb\u003eWarranty\u003c\/b\u003e\u003c\/td\u003e\n\u003ctd\u003e1 Years\u003c\/td\u003e\n\u003c\/tr\u003e\n\u003c\/tbody\u003e\n\u003c\/table\u003e\n\u003cp\u003ePlease Note:\u003c\/p\u003e\n\u003cp\u003e\u003cspan\u003e* Minimum cabling distance for SR modules is 2m, according to the IEEE 802.3ae.\u003c\/span\u003e\u003c\/p\u003e\n\u003chr\u003e\n\u003cp\u003e\u003cstrong\u003eProduct Components\u003c\/strong\u003e\u003c\/p\u003e\n\u003cp style=\"text-align: left;\"\u003e\u003cimg alt=\"\" src=\"\/\/cdn.shopify.com\/s\/files\/1\/0058\/7451\/6071\/files\/1DCFF4C8-FB98-478c-BE2A-724AFF7B6438_1024x1024.png?v=1562655141\" style=\"float: none;\"\u003e\u003c\/p\u003e\n\u003chr\u003e\n\u003cdiv class=\"p_con_01\"\u003e\u003cstrong\u003eQuality Certification\u003c\/strong\u003e\u003c\/div\u003e\n\u003cdiv class=\"p_con_02\"\u003eQuality and standards are the foundation of \u003cspan\u003eNetTesla\u003c\/span\u003e. We are dedicated to providing customers with the outstanding, standards-compliant products and services.\u003c\/div\u003e\n\u003cdiv class=\"p_con_02\"\u003e\n\u003cspan\u003eNetTesla \u003c\/span\u003ehas passed many quality system verification, like ISO9001, CE, RoHS, FCC, established an internationally standardized quality assurance system and strictly implemented standardized management and control in the course of design, development, production, installation and service.\u003c\/div\u003e\n\u003cp\u003e\u003cimg alt=\"\" src=\"https:\/\/cdn.shopifycdn.net\/s\/files\/1\/0058\/7451\/6071\/files\/1eb74cbb8f6a0b47c2bd3f9db56fe577_480x480.png?v=1599728073\"\u003e\u003c\/p\u003e\n\u003ch5\u003e\u003cspan style=\"color: #0b5394;\"\u003eMore info\u003c\/span\u003e\u003c\/h5\u003e\n\u003cp\u003e\u003cstrong\u003e\u003cb\u003eFull Gigabit transmission\u003c\/b\u003e\u003c\/strong\u003e\u003c\/p\u003e\n\u003cp\u003eProvides 5* 10\/100\/1000M adaptive RJ45 port(POE), all the ports have the line speed forwarding capacity; fully protect user investment, convenient and flexible.\u003c\/p\u003e\n\u003cp\u003e\u003cstrong\u003e\u003cb\u003eComprehensive safety protection system\u003c\/b\u003e\u003c\/strong\u003e\u003c\/p\u003e\n\u003cp\u003eSimple operation, simplifying the management of network; combination of ARP attack protection function, completely solve the network ARP spoofing attacks; support port security, can limit the number of port MAC address, MAC address effective defense attack; support DoS attack protection, effectively guarantee the network security.\u003c\/p\u003e\n\u003cp\u003e\u003cstrong\u003e\u003cb\u003ePowerful VLAN capabilities\u003c\/b\u003e\u003c\/strong\u003e\u003c\/p\u003e\n\u003cp\u003eIEEE, 802.1Q, VLAN, meet the needs of different users, make the network more convenient, efficient and safe.\u003c\/p\u003e\n\u003cp\u003e\u003cstrong\u003e\u003cb\u003eRich QoS strategy\u003c\/b\u003e\u003c\/strong\u003e\u003c\/p\u003e\n\u003cp\u003e3 priority modes based on port, IEEE802.1p and DSCP to guarantee the priority processing of key business data; support traffic control function, and can reasonably allocate bandwidth.\u003c\/p\u003e\n\u003cp\u003e\u003cstrong\u003e\u003cb\u003eMultilevel access control policy\u003c\/b\u003e\u003c\/strong\u003e\u003c\/p\u003e\n\u003cp\u003ePowerful hardware ACL capacity, support L2~L4 data stream classification; easy network monitoring, traffic regulation, priority weight markers and data forwarding control; support time based ACL control, easy to realize the time accurate access control needs; support port and MAC 802.1x based authentication based on user access, easy setup.\u003c\/p\u003e\n\u003cp\u003e\u003cstrong\u003e\u003cb\u003eReliability design\u003c\/b\u003e\u003c\/strong\u003e\u003c\/p\u003e\n\u003cp\u003eSTP\/RSTP\/MSTP two layer link protection technology, greatly improve the ability of fault tolerance, redundancy link, to ensure stable operation of the network; provide static convergence and dynamic aggregation of two kinds of convergence pattern, effectively increase the link bandwidth, improve link reliability, while achieving load balancing, link backup; support multicast management, through the IGMP Snooping technology, effective inhibition of multicast overload caused by network congestion.\u003c\/p\u003e\n\u003cp\u003e\u003cstrong\u003e\u003cb\u003eSecure network management and maintenance\u003c\/b\u003e\u003c\/strong\u003e\u003c\/p\u003e\n\u003cp\u003eCLI command line (Console, Telnet), Web network, SNMP (V1\/V2c\/V3, SSH (V1\/V2) and other management methods, to achieve fast and convenient network management; support user identity classification, filtering and other functions, enhanced security configuration; support port data monitoring, real-time monitoring of network status, to easily achieve the global unified management of the network, convenient flexible.\u003c\/p\u003e\n\u003cp\u003e\u003cstrong\u003e\u003cb\u003eAdvanced watchdog Technology\u003c\/b\u003e\u003c\/strong\u003e\u003c\/p\u003e\n\u003cp\u003eSystem integration against false halt system when the system resources ex\u003c\/p\u003e\n\u003cp\u003e\u003cstrong\u003e\u003cb\u003eExcellent PoE power supply performance\u003c\/b\u003e\u003c\/strong\u003e\u003c\/p\u003e\n\u003cp\u003ePoE features comply with IEEE, 802.3af and IEEE 802.3at standards, automatically detect and identify equipment in accordance with IEEE, 802.3af and IEEE 802.3at standards, and supply power to them;\u003c\/p\u003e\n\u003cp\u003eIntelligent power supply management, flexible power supply scheduling, conditions restart, conditional shutdown, adapt to complex office environment applications;\u003c\/p\u003e\n\u003cp\u003ePOE police function, real-time automatic device on-line detection function, when the lower equipment crashes, automatically restart the port power supply, to ensure rapid restoration of the network without manual operation.\u003c\/p\u003e\n\u003ch5\u003e\u003cspan style=\"color: #0b5394;\"\u003eDownload\u003c\/span\u003e\u003c\/h5\u003e\n\u003cp class=\"ui-title-bar__title\"\u003e\u003ca href=\"https:\/\/cdn.shopify.com\/s\/files\/1\/0058\/7451\/6071\/files\/5_port_Gigabit_POE_Switch_60W.pdf?5061\"\u003e5 port 2 Gigabit 4 POE Switch, 60W\u003c\/a\u003e\u003c\/p\u003e\n\u003chr\u003e\n\u003cp\u003e\u003ca href=\"https:\/\/cdn.shopify.com\/s\/files\/1\/0058\/7451\/6071\/files\/5_port_Gigabit_POE_Managed_Switch_65W.pdf?5061\"\u003e5 Port Managed 5 Gigabit 4 POE, 60W\u003c\/a\u003e\u003c\/p\u003e\n\u003cp\u003e\u003ca href=\"https:\/\/cdn.shopify.com\/s\/files\/1\/0058\/7451\/6071\/files\/5_ports_Ethernet_switch_3W.pdf?5061\"\u003e5 Ports Unmanaged 5 Fast Ethernet switch, 3W\u003c\/a\u003e\u003c\/p\u003e\n\u003cp\u003e\u003ca href=\"https:\/\/cdn.shopify.com\/s\/files\/1\/0058\/7451\/6071\/files\/5_port_Gigabit_POE_Switch_60W.pdf?5061\"\u003e5 port 2 Gigabit 4 POE Switch, 60W\u003c\/a\u003e\u003c\/p\u003e\n\u003cp\u003e\u003ca href=\"https:\/\/cdn.shopify.com\/s\/files\/1\/0058\/7451\/6071\/files\/6-Port_Gigabit_4GE_POE_Switch_with_2_SFP_15W.pdf?5061\"\u003e6 Port Managed 4 Gigabit 2 SFP, 15W\u003c\/a\u003e\u003c\/p\u003e\n\u003cp\u003e\u003ca href=\"https:\/\/cdn.shopify.com\/s\/files\/1\/0058\/7451\/6071\/files\/6_port_Gigabit_4_PoE_Switch_80W.pdf?5061\"\u003e6 Port unmanaged 6 Fast Ethernet 4 PoE, 80W\u003c\/a\u003e\u003c\/p\u003e\n\u003cp\u003e\u003ca href=\"https:\/\/cdn.shopify.com\/s\/files\/1\/0058\/7451\/6071\/files\/8_port_Gigabit_POE_Switch_6W.pdf?5061\"\u003e8 Port Smart Managed 8 Gigabit, 6W\u003c\/a\u003e\u003c\/p\u003e\n\u003cp\u003e\u003ca href=\"https:\/\/cdn.shopify.com\/s\/files\/1\/0058\/7451\/6071\/files\/8_port_Gigabit_Ethernet_Switch_8FE_5W.pdf?5061\"\u003e8 Port Unmanged 8 Fast Ethernet Switch, 5W\u003c\/a\u003e\u003c\/p\u003e\n\u003cp\u003e\u003ca href=\"https:\/\/cdn.shopify.com\/s\/files\/1\/0058\/7451\/6071\/files\/8_port_Gigabit_Ethernet_Switch_8GE_5W.pdf?5061\"\u003e8 Port unmanaged 8 Gigabit, 5W\u003c\/a\u003e\u003c\/p\u003e\n\u003cp\u003e\u003ca href=\"https:\/\/cdn.shopify.com\/s\/files\/1\/0058\/7451\/6071\/files\/10_port_Gigabit_Switch_8GE_with_2_SFP_400W.pdf?5061\"\u003e10 Port Managed 8 Gigabit 8PoE, 400W\u003c\/a\u003e\u003c\/p\u003e\n\u003cp\u003e\u003ca href=\"https:\/\/cdn.shopify.com\/s\/files\/1\/0058\/7451\/6071\/files\/10_port_Gigabit_Supported_Managed_Switch_with_2_SFP_150W.pdf?5061\"\u003e10 Port 8 Gigabit 8 POE with 2 SFP Switch, 150W\u003c\/a\u003e\u003c\/p\u003e\n\u003cp\u003e\u003ca href=\"https:\/\/cdn.shopify.com\/s\/files\/1\/0058\/7451\/6071\/files\/10_port_Gigabit_Switch_POE_Switch_120W.pdf?5061\"\u003e10 Port Unmanaged 10 FE 8 PoE Switch, 120W\u003c\/a\u003e\u003c\/p\u003e\n\u003cp\u003e\u003ca href=\"https:\/\/cdn.shopify.com\/s\/files\/1\/0058\/7451\/6071\/files\/10_port_Fast_Ethernet_Switch_120W.pdf?5061\"\u003e10 Port Unmanaged 10 FE 8 PoE Switch, 120W\u003c\/a\u003e\u003c\/p\u003e\n\u003cp\u003e\u003ca href=\"https:\/\/cdn.shopify.com\/s\/files\/1\/0058\/7451\/6071\/files\/10_port_Gigabit_Switch_POE_Switch_with_2_SFP_150W.pdf?5061\"\u003e10 Port Unmanged 10 Gigabit 8 PoE+2 SFP Switch, 150W\u003c\/a\u003e\u003c\/p\u003e\n\u003cp\u003e\u003ca href=\"https:\/\/cdn.shopify.com\/s\/files\/1\/0058\/7451\/6071\/files\/10_port_Gigabit_Switch_POE_Switch_120W.pdf?5061\"\u003e10 Port Unmanaged 10 FE 8 PoE Switch, 120W\u003c\/a\u003e\u003c\/p\u003e\n\u003cp\u003e\u003ca href=\"https:\/\/cdn.shopify.com\/s\/files\/1\/0058\/7451\/6071\/files\/16_port_Fast_Ethernet_Switch_10W.pdf?5061\"\u003e16 Port unmanaged 16 Fast Ethernet, 10W\u003c\/a\u003e\u003c\/p\u003e\n\u003cp\u003e\u003ca href=\"https:\/\/cdn.shopify.com\/s\/files\/1\/0058\/7451\/6071\/files\/18_port_Gigabit_16GE_Supported_Managed_Switch_with_2_SFP_350W.pdf?5061\"\u003e18 Port Managed Switch 16 Gigabit 16PoE+2 SFP Switch,  350W\u003c\/a\u003e\u003c\/p\u003e\n\u003cp\u003e\u003ca href=\"https:\/\/cdn.shopify.com\/s\/files\/1\/0058\/7451\/6071\/files\/18_port_16GE_Switch_with_2_SFP_350W.pdf?5061\"\u003e18 Port Unmanged 16Gigabit 16 PoE+2 SFP Switch,  350W\u003c\/a\u003e\u003c\/p\u003e\n\u003cp\u003e\u003ca href=\"https:\/\/cdn.shopify.com\/s\/files\/1\/0058\/7451\/6071\/files\/19_port_Switch_16FE_2GE_1SFP_300W.pdf?5061\"\u003e19 Port Unmanged 16FE+16PoE+2GE+1SFP Switch,  300W\u003c\/a\u003e\u003c\/p\u003e\n\u003cp\u003e\u003ca href=\"https:\/\/cdn.shopify.com\/s\/files\/1\/0058\/7451\/6071\/files\/24_port_Fast_Ethernet_Switch_10W.pdf?5061\"\u003e24 Port Unmanaged 24 Fast Ethernet Switch, 10W\u003c\/a\u003e\u003c\/p\u003e\n\u003cp\u003e\u003ca href=\"https:\/\/cdn.shopify.com\/s\/files\/1\/0058\/7451\/6071\/files\/26M_port_Gigabit_Supported_Managed_Switch_24GE_with_2_SFP_400W.pdf?5066\"\u003e26Managed port 24 Gigabit 24GE PoE+2SFP Switch,  400W\u003c\/a\u003e\u003c\/p\u003e\n\u003cp\u003e\u003ca href=\"https:\/\/cdn.shopify.com\/s\/files\/1\/0058\/7451\/6071\/files\/26_port_Gigabit_Supported_Managed_Switch_24FE_2GE_300W.pdf?5066\"\u003e26 Port Unmanaged 24 FE PoE+2Gigabit Switch,  300W\u003c\/a\u003e\u003c\/p\u003e\n\u003cp\u003e\u003ca href=\"https:\/\/cdn.shopify.com\/s\/files\/1\/0058\/7451\/6071\/files\/26_port_Gigabit_Supported_Managed_Switch_24GE_with_2SFP_400W.pdf?5066\"\u003e26 Port Unmanaged 24Gigabit 24 PoE+2SFP Switch, 400W\u003c\/a\u003e\u003c\/p\u003e\n\u003cp\u003e\u003ca href=\"https:\/\/cdn.shopify.com\/s\/files\/1\/0058\/7451\/6071\/files\/28_port_Gigabit_Supported_Managed_Switch_24FE_400W.pdf?5061\"\u003e28 Port Unmanged 24 FE PoE+4 Gigabit combo, 400W\u003c\/a\u003e\u003c\/p\u003e\n\u003cp\u003e\u003ca href=\"https:\/\/cdn.shopify.com\/s\/files\/1\/0058\/7451\/6071\/files\/50_port_Gigabit_Supported_Managed_Switch_48FE_700W.pdf?5061\"\u003e50 Port Unmanaged 48 FE PoE+2Gigabit combo, 700W\u003c\/a\u003e\u003c\/p\u003e\n\u003ch5\u003e\u003cspan style=\"color: #0b5394;\"\u003eQ\u0026amp;A \u003c\/span\u003e\u003c\/h5\u003e\n\u003cp\u003e\u003cstrong\u003eQuestions \u0026amp; Answers\u003c\/strong\u003e\u003cbr\u003e\u003cbr\u003e\u003c\/p\u003e\n\u003ch3\u003eProducts\u003c\/h3\u003e\n\u003chr\u003e\n\u003cp\u003e\u003cstrong\u003eHow long will the lead time for the product take?\u003c\/strong\u003e\u003c\/p\u003e\n\u003cp class=\"alone_txt\"\u003eWe can ship within 3-5 days on business days.\u003c\/p\u003e\n\u003cp class=\"alone_txt\"\u003eUsually arrives 7-14 days after delivery.\u003c\/p\u003e\n\u003cp\u003e\u003cstrong\u003eCan I request customized services?\u003c\/strong\u003e\u003c\/p\u003e\n\u003cp class=\"alone_txt\"\u003eYou can customize a product through the product details page or by contacting your account manager. We will do our best to meet the needs of all customers.\u003c\/p\u003e\n\u003cp class=\"alone_txt\"\u003e\u003cstrong\u003eHow can I confirm product compatibility?\u003c\/strong\u003e\u003c\/p\u003e\n\u003cp class=\"alone_txt\"\u003eAll of the products \u003cspan\u003eNetTesla \u003c\/span\u003eoffers are universally compatible, and each item is tested fully before it is packaged.\u003c\/p\u003e\n\u003cp class=\"alone_txt\"\u003eIf you have any other questions, you can ask us in\u003cspan\u003e email\u003c\/span\u003e\u003cspan\u003e \u003c\/span\u003efor help and assistance.\u003c\/p\u003e\n\u003ch3\u003ePayment\u003c\/h3\u003e\n\u003chr\u003e\n\u003cp\u003e\u003cstrong\u003eWhat payment methods are supported on \u003cspan\u003eNetTesla\u003c\/span\u003e?\u003c\/strong\u003e\u003c\/p\u003e\n\u003cp class=\"alone_txt\"\u003eWe accept Paypal payment. \u003c\/p\u003e\n\u003cp\u003e\u003cstrong\u003eWill my payment information be stored in your database?\u003c\/strong\u003e\u003c\/p\u003e\n\u003cp class=\"alone_txt\"\u003e\u003cspan\u003eNetTesla \u003c\/span\u003edoes not store your payment details such as bank cards, credit cards or any other payment information. When you make a payment, the system will only send relevant payment information to the third-party payment platform or bank securely.\u003c\/p\u003e\n\u003ch3\u003eOrder\u003c\/h3\u003e\n\u003chr\u003e\n\u003cp\u003e\u003cstrong\u003e\u003cb\u003eWhat should I do if I did not receive a confirmation email?\u003c\/b\u003e\u003c\/strong\u003e\u003c\/p\u003e\n\u003cp\u003eIf you have not received the confirmation email, please check your spam folder first. Alternatively, you may find the latest status of your order under 'Orders'. You may also get more information by sending messages to our customer service.\u003c\/p\u003e\n\u003cp\u003e\u003cstrong\u003e\u003cb\u003eHow do I cancel an order?\u003c\/b\u003e\u003c\/strong\u003e\u003c\/p\u003e\n\u003cp\u003eYou can contact our customer service to modify or to cancel your order. You also can cancel the order in My Account. \u003c\/p\u003e\n\u003cp\u003e\u003cstrong\u003e\u003cb\u003eHow long does it take for my order to ship?\u003c\/b\u003e\u003c\/strong\u003e\u003c\/p\u003e\n\u003cp\u003eThe processing time is separate from the shipping time. Usually, it takes 2-5 business days to prepare the order.\u003c\/p\u003e\n\u003cp\u003e\u003cstrong\u003e\u003cb\u003eWhy didn\u003c\/b\u003e\u003c\/strong\u003e\u003cstrong\u003e\u003cb\u003e'\u003c\/b\u003e\u003c\/strong\u003e\u003cstrong\u003e\u003cb\u003et I get an email about my order being shipped?\u003c\/b\u003e\u003c\/strong\u003e\u003c\/p\u003e\n\u003cp\u003eNormally, it takes 2-5 business days to prepare orders for shipping. If you have not received an email about shipping 7 days after you've placed the order, please contact Customer Service via live chat or message.\u003c\/p\u003e\n\u003cp\u003e\u003cstrong\u003e\u003cb\u003eHow to track my order?\u003c\/b\u003e\u003c\/strong\u003e\u003c\/p\u003e\n\u003cp\u003eWe'll inform you via an email once your order is shipped out. If you want to have further shipping details, please do not hesitate to contact our customer service.\u003c\/p\u003e\n\u003cp\u003e\u003cstrong\u003e\u003cb\u003eHow long will the order take to arrive?\u003c\/b\u003e\u003c\/strong\u003e\u003cstrong\u003e\u003cb\u003e\u003cbr\u003e\u003c\/b\u003e\u003c\/strong\u003eWe put a lot of energy on making sure the items get delivered to our customers as soon as possible. You will receive your order in 6-17 business days from the date it is placed. For more on shipping details, please refer here for further information.\u003c\/p\u003e\n\u003ch3\u003eDelivery\u003c\/h3\u003e\n\u003chr\u003e\n\u003cp\u003e\u003cstrong\u003e\u003cb\u003eAre there any additional fees?\u003c\/b\u003e\u003c\/strong\u003e\u003c\/p\u003e\n\u003cp\u003eNormally, customers will not be charged of any additional fees via regular mail. However, due to increasingly strict customs inspection, sometimes customers may have to pay tariff if express shipping is chosen.\u003c\/p\u003e\n\u003cp\u003e\u003cstrong\u003e\u003cb\u003eWhy was my package returned?\u003c\/b\u003e\u003c\/strong\u003e\u003c\/p\u003e\n\u003cp\u003eThe following reasons might cause the return of your package:\u003cbr\u003e1) Wrong or incomplete delivery address\u003cbr\u003e2) Invalid phone number\u003cbr\u003e3) Misc. reasons\u003cbr\u003eFeel free to contact us if you were not able to retrieve the package from the shipping company or local post office. \u003c\/p\u003e\n\u003cp\u003e\u003cstrong\u003e\u003cb\u003eWhat happens if I am not in when my order arrives ?\u003c\/b\u003e\u003c\/strong\u003e\u003c\/p\u003e\n\u003cp\u003eSignature may be necessary when the package is to be delivered, so it is preferable for you or somebody else to be at home. If you have missed the package, please check with your local shipping company or post office with your tracking number to pick up the parcel as soon as possible.\u003c\/p\u003e\n\u003cp\u003e\u003cstrong\u003e\u003cb\u003eThe tracking service shows that the attempted delivery of my package Was unsuccessful, (or my package has been returned back to sender).What should I do?\u003c\/b\u003e\u003c\/strong\u003e\u003c\/p\u003e\n\u003cp\u003eCheck for your package with the shipping company or local post office with the tracking number first. Remember to bring your ID.\u003cbr\u003eIf you still cannot find your package, contact our Customer Service as soon as possible. We will offer you an appropriate solution accordingly.\u003c\/p\u003e"}
5 port Gigabit 4 POE Switch, 60W
5 port Gigabit 4 POE Switch, 60W
5 port Gigabit 4 POE Switch, 60W
Management POE switch are fully Gigabit L2 network switch designed and developed solely for the purpose of building high-performance gigabit network requirements.  The switch Provide a comprehensive security protection system、Perfect QoS strategy and rich VLAN function,Management and maintenance are simple and can be applied to small and medium enterprises、Core layer of community and school. 
| | | | |
| --- | --- | --- | --- |
| Ports | 4GE POE+1DATA | Switch Capacity | 12 Gbps |
| Switch Chip | RTL8367S | Forwarding Rate | 7.2Mpps |
| Packet Buffer | 2.5M | Flash Memory | 128K |
| DDRIII Capacity | - | Stackability | NO |
| MAC Address Table | 2K | Input Voltage | 52V 2.5A |
| Jumbo Frames | 9K | Max Power Consumption | 60W |
| VLAN | Ports isolation | Warranty | 1 Years |
Please Note:
* Minimum cabling distance for SR modules is 2m, according to the IEEE 802.3ae.
---
Product Components
---
Quality Certification
Quality and standards are the foundation of
NetTesla
. We are dedicated to providing customers with the outstanding, standards-compliant products and services.
NetTesla 
has passed many quality system verification, like ISO9001, CE, RoHS, FCC, established an internationally standardized quality assurance system and strictly implemented standardized management and control in the course of design, development, production, installation and service.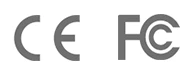 Full Gigabit transmission
Provides 5* 10/100/1000M adaptive RJ45 port(POE), all the ports have the line speed forwarding capacity; fully protect user investment, convenient and flexible.
Comprehensive safety protection system
Simple operation, simplifying the management of network; combination of ARP attack protection function, completely solve the network ARP spoofing attacks; support port security, can limit the number of port MAC address, MAC address effective defense attack; support DoS attack protection, effectively guarantee the network security.
Powerful VLAN capabilities
IEEE, 802.1Q, VLAN, meet the needs of different users, make the network more convenient, efficient and safe.
Rich QoS strategy
3 priority modes based on port, IEEE802.1p and DSCP to guarantee the priority processing of key business data; support traffic control function, and can reasonably allocate bandwidth.
Multilevel access control policy
Powerful hardware ACL capacity, support L2~L4 data stream classification; easy network monitoring, traffic regulation, priority weight markers and data forwarding control; support time based ACL control, easy to realize the time accurate access control needs; support port and MAC 802.1x based authentication based on user access, easy setup.
Reliability design
STP/RSTP/MSTP two layer link protection technology, greatly improve the ability of fault tolerance, redundancy link, to ensure stable operation of the network; provide static convergence and dynamic aggregation of two kinds of convergence pattern, effectively increase the link bandwidth, improve link reliability, while achieving load balancing, link backup; support multicast management, through the IGMP Snooping technology, effective inhibition of multicast overload caused by network congestion.
Secure network management and maintenance
CLI command line (Console, Telnet), Web network, SNMP (V1/V2c/V3, SSH (V1/V2) and other management methods, to achieve fast and convenient network management; support user identity classification, filtering and other functions, enhanced security configuration; support port data monitoring, real-time monitoring of network status, to easily achieve the global unified management of the network, convenient flexible.
Advanced watchdog Technology
System integration against false halt system when the system resources ex
Excellent PoE power supply performance
PoE features comply with IEEE, 802.3af and IEEE 802.3at standards, automatically detect and identify equipment in accordance with IEEE, 802.3af and IEEE 802.3at standards, and supply power to them;
Intelligent power supply management, flexible power supply scheduling, conditions restart, conditional shutdown, adapt to complex office environment applications;
POE police function, real-time automatic device on-line detection function, when the lower equipment crashes, automatically restart the port power supply, to ensure rapid restoration of the network without manual operation.
Questions & Answers


Products
---
How long will the lead time for the product take?
We can ship within 3-5 days on business days.
Usually arrives 7-14 days after delivery.
Can I request customized services?
You can customize a product through the product details page or by contacting your account manager. We will do our best to meet the needs of all customers.
How can I confirm product compatibility?
All of the products NetTesla offers are universally compatible, and each item is tested fully before it is packaged.
If you have any other questions, you can ask us in email for help and assistance.
Payment
---
What payment methods are supported on NetTesla?
We accept Paypal payment. 
Will my payment information be stored in your database?
NetTesla does not store your payment details such as bank cards, credit cards or any other payment information. When you make a payment, the system will only send relevant payment information to the third-party payment platform or bank securely.
Order
---
What should I do if I did not receive a confirmation email?
If you have not received the confirmation email, please check your spam folder first. Alternatively, you may find the latest status of your order under 'Orders'. You may also get more information by sending messages to our customer service.
How do I cancel an order?
You can contact our customer service to modify or to cancel your order. You also can cancel the order in My Account. 
How long does it take for my order to ship?
The processing time is separate from the shipping time. Usually, it takes 2-5 business days to prepare the order.
Why didn't I get an email about my order being shipped?
Normally, it takes 2-5 business days to prepare orders for shipping. If you have not received an email about shipping 7 days after you've placed the order, please contact Customer Service via live chat or message.
How to track my order?
We'll inform you via an email once your order is shipped out. If you want to have further shipping details, please do not hesitate to contact our customer service.
How long will the order take to arrive?
We put a lot of energy on making sure the items get delivered to our customers as soon as possible. You will receive your order in 6-17 business days from the date it is placed. For more on shipping details, please refer here for further information.
Delivery
---
Are there any additional fees?
Normally, customers will not be charged of any additional fees via regular mail. However, due to increasingly strict customs inspection, sometimes customers may have to pay tariff if express shipping is chosen.
Why was my package returned?
The following reasons might cause the return of your package:
1) Wrong or incomplete delivery address
2) Invalid phone number
3) Misc. reasons
Feel free to contact us if you were not able to retrieve the package from the shipping company or local post office. 
What happens if I am not in when my order arrives ?
Signature may be necessary when the package is to be delivered, so it is preferable for you or somebody else to be at home. If you have missed the package, please check with your local shipping company or post office with your tracking number to pick up the parcel as soon as possible.
The tracking service shows that the attempted delivery of my package Was unsuccessful, (or my package has been returned back to sender).What should I do?
Check for your package with the shipping company or local post office with the tracking number first. Remember to bring your ID.
If you still cannot find your package, contact our Customer Service as soon as possible. We will offer you an appropriate solution accordingly.